Printable Halloween Cupcake Toppers
You can either print these cupcake toppers on cardstock or on sugar paper to make them edible. You can add your own text or leave them blank. If you are planning a Halloween party these cupcake toppers will add a special touch. Add your family name or your guest's name to personalized them.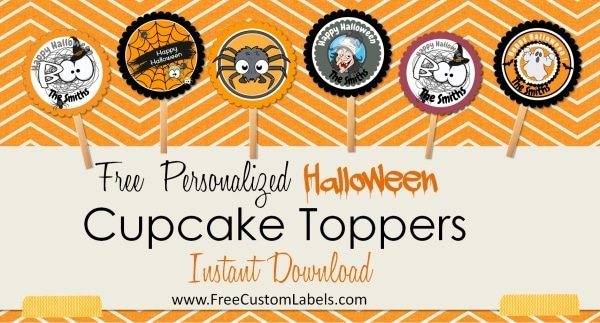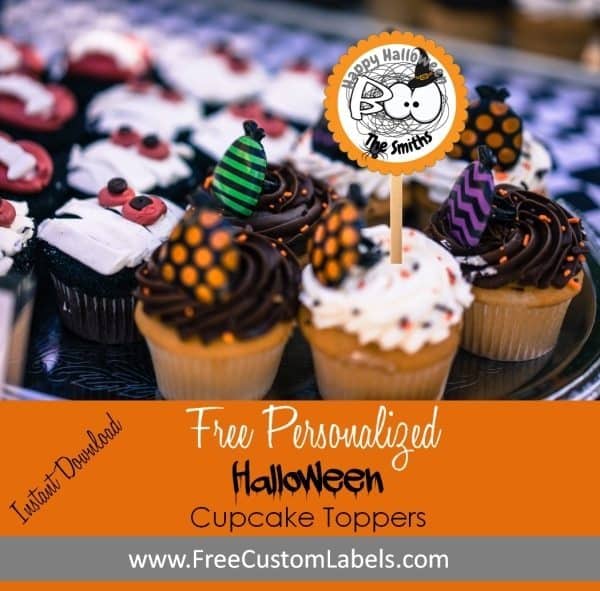 Cut them out with a paper punch. If you don't have one then just cut a circle or square around each topper. Use a hot glue gun to adhere to a stick.
Halloween Cupcake Ideas
Halloween cupcakes are such fun to make. You can use your imagination and anything goes on Halloween!
If you are looking for inspiration and ideas then look at the pictures above. These cupcakes are simple to make and can be decorated with candy or small plastic toys. If you use toys that are not edible make sure that your guests know that they cannot be eaten!
To make the mummy cupcake: pipe white icing along the cupcake in thin wide strips and then pipe two red circles and two black circles. You can also use small black candy instead of preparing black icing. Another shortcut is to use sugar paste and cut it into strips. Place the strips on the cupcake. You can also form balls from sugar paste for the eyes.
The other Halloween cupcakes on this page are even easier to make. Just frost the cupcakes and then place a piece of candy on the top. Sprinkle with orange sprinkles.
Create your own custom Halloween cupcake toppers to personalize your cupcakes and make them totally unique!