Printable Custom Halloween Label Templates
These round Hallowen label templates can be used for lollipops, cupcake toppers or any other purpose. They are round with a Halloween theme. The text can be customized. You can stick them on Halloween treats, glasses, serving dishes or print them on sticker paper and use them as stickers.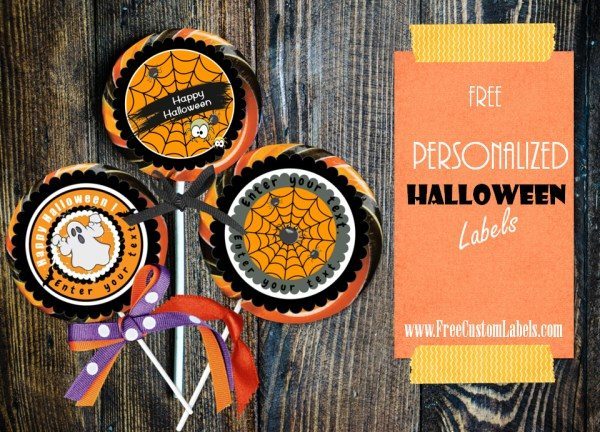 Take a simple piece of candy or lollipop and a ribbon and a custom label to create a special custom Halloween treat with minimum effort or cost. You can wrap each treat individually in a cellophane bag or just stick the label on the lollipop since it is usually covered in plastic. You don't need to remove the original label if you print your custom label a little bigger than the original label so that it is covered.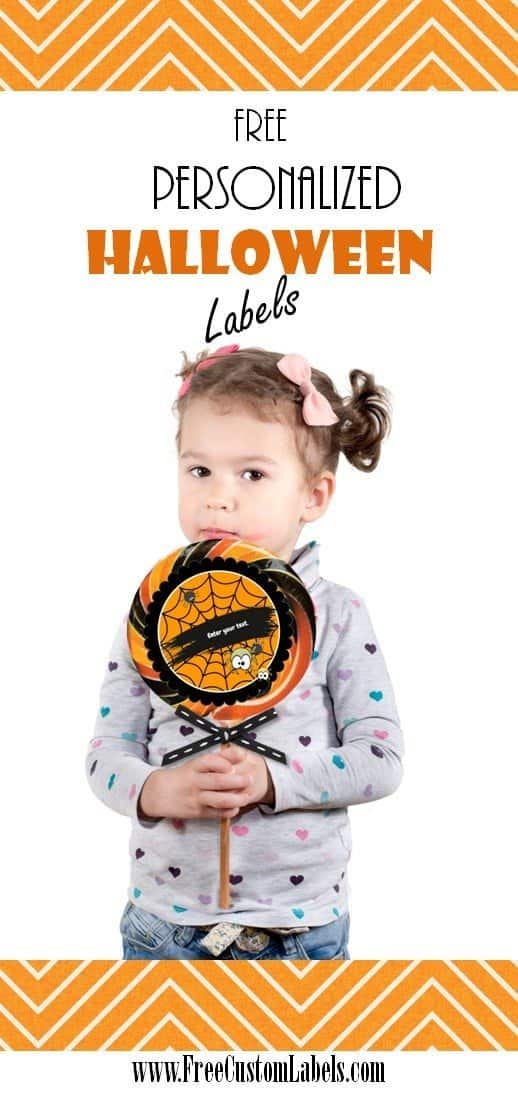 How to personalize these Halloween label templates
Firstly, choose a template from the selection above. You can create a few templates if you want variety or cannot decide which one you want to use.
Click to customize.
Type in the text that you would like to appear on the label. If you chose a label without text you can still add your own text by clicking on "add text". You can then move the text around until you are happy with the position. You can also make it smaller or bigger.
Print.
Cut out the labels with scissors or round craft punch.