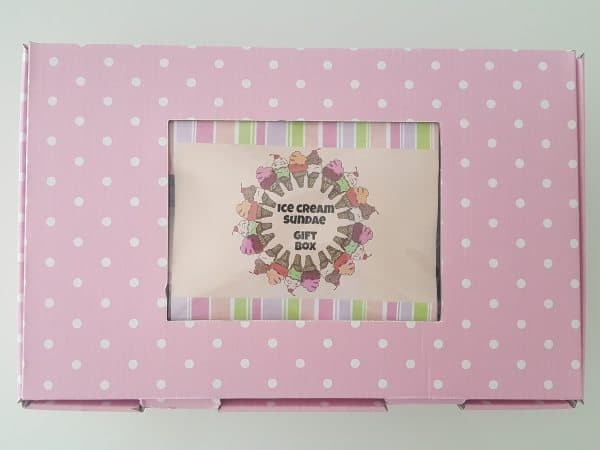 Ice Cream Sundae in a Box
This ice cream sundae gift basket contains everything that you need to make the perfect ice cream sundae except the ice cream. If you are taking it to someone's home and not traveling too far then you can add a tub of ice cream as well. We have prepared all of the labels and printables for you so it shouldn't take too long to prepare. You can personalize all of the labels if you want to add your name or a personal message. You can also change the text on the labels if you prefer to use other toppings.
It really doesn't take that long to prepare but looks really special.
How to make ice cream sundae in a box
Ingredients and equipment:
Various toppings
Cellophane bags (long ones for the ice cream cones and shorter for other toppings. You can also just cut the long bags if you only want to buy one kind).
Ice cream cones
Scissors
Stapler
Cardstock for printer
Box or basket
Spoons
Method:
Insert toppings into cellophane bags.
Prepare the bag toppers. There are two different designs for you to choose from: design 1 and design 2. Change the text if you are using different toppings. Print on cardstock.
Cut out each bag topper.
Fold over bag and staple closed.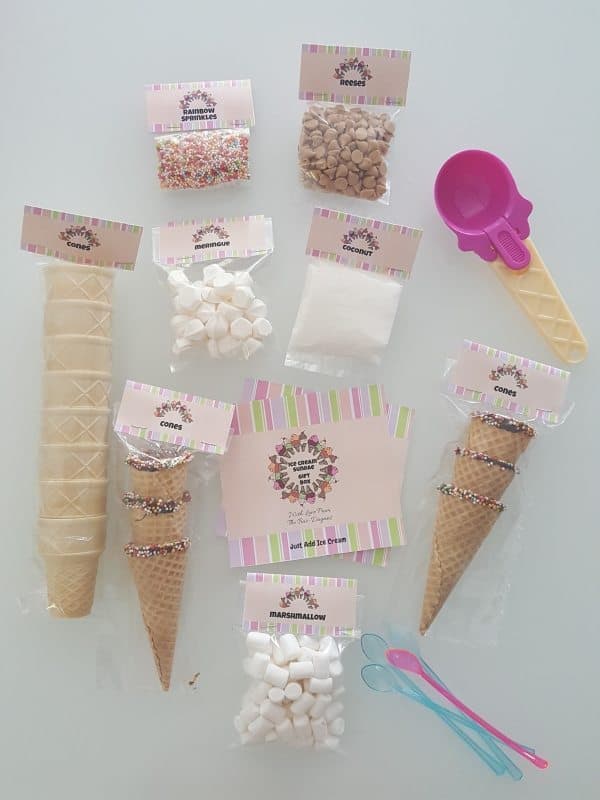 How to make the ice cream sundae gift box
There is a printable label available for the outside cover and another one for the inside cover (with a personalized message).
Print on regular paper (you don't need cardstock but you can use it if you prefer)
Adhere the labels to the box with paper glue.
Arrange the toppings in the box.
Add anything that you want to add such as an ice cream serving spoon, colored spoons, ice cream bowls, etc.
More ice cream sundae basket ideas
The toppings here are only samples of those that you can use. You can also use wafers, nuts, dried fruit, etc.
You can also put the toppings in glass jars and use the printables to create custom labels. Just print on paper and apply with paper glue or print on label paper.