Free Pillow Box Template
This free pillow box template can be customized with your text and can be used as a party favor, gift box, Wedding favor or for any other use.
Choose the design that you want to use to create your pillow boxes and customize it with your own text. Print it on cardstock and follow the directions below to create a pillow box within minutes.
Choose a Gift Box Template
How to Use the Printable Box Template
Materials required:
White card stock
Scissors
Paper Glue
Method:
Choose the design that you want to use and then click on "customize". Customize the pillow box template with your own text. You can edit the dummy text and/or add your own text. Feel free to make any additional changes.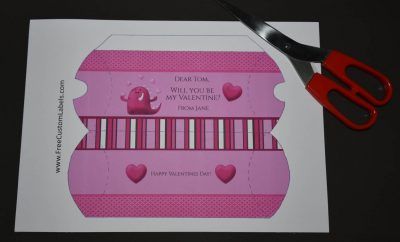 Print the customized pillow box template on cardstock.
Cut around the template.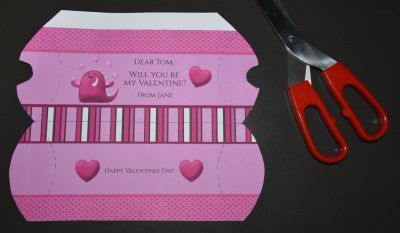 Fold along the dashed line in the middle.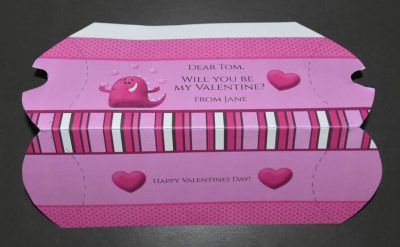 Score the white area in the sample template above and then fold the flap.
Fold each of the four sides to create a half-circle. If you want to create a neat fold then you can score the dashed line with a bone folder tool or a dull knife. You want to create an indentation along the dashed line but not actually cut the card stock. This will create a neat crease.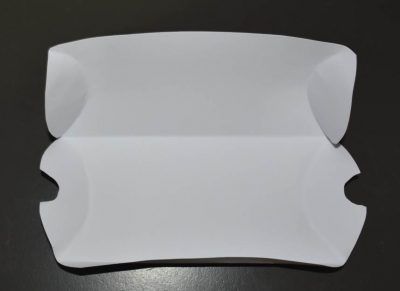 Adhere glue to the white flap and then close the template as in the sample. Put a heavy book on the folded box template until the glue dries.
Close one side of the box.
Fill the box with jewelry, candy or whatever you want to put inside.
Close the other side of the box.
When printed as is on A4 / US letter card stock then the pillow box is about 14 cm by 8 cm or 5.5″ by 3″.
If you want to make a smaller box then resize the template when printing.
If you want to make a larger box you can print on bigger card stock.