The following free printables can be used to create custom labels, bag topper templates or gift tags for fortune cookies.
The text can be totally customized so you can write whatever you want on the labels or bag toppers.
You can either make or buy the fortune cookies and wrap them in a cellophane bag. Seal with a ribbon or a bag topper.
Fortune Cookie Gift Bag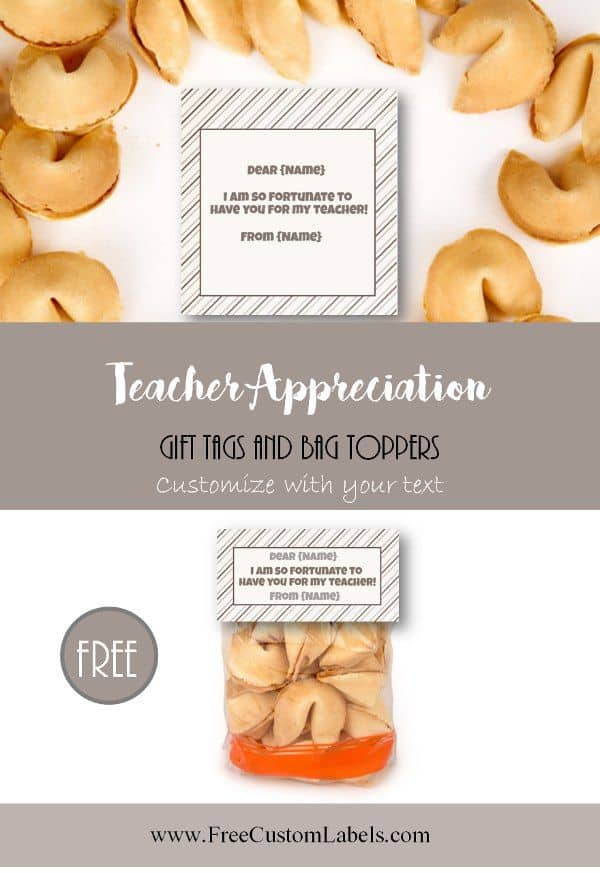 To customize the labels and bag toppers:
Label or Gift Tag
If you want to totally personalize the gift then you can insert your own custom fortune cookie sayings that can be printed on this site.