You can use our free table number templates for weddings, parties or other events. There are various templates and designs available.
Wedding Table Numbers
You can add the name of the bride and groom and a photo of the couple to these free printable table numbers. You can also add the date of the event if you want. Just click on the "A" icon to add text. They can be printed in various colors and styles to suit your wedding or event.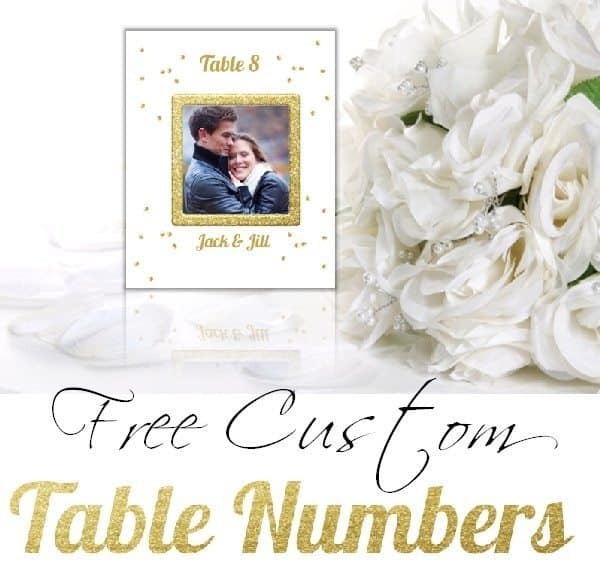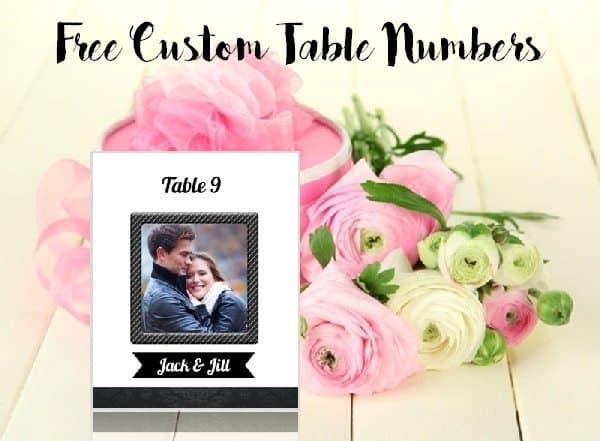 These wedding table numbers are in gold and white. You can print them on textured cardstock or just plain white cardstock.
Each table number template has two free printable table numbers on it.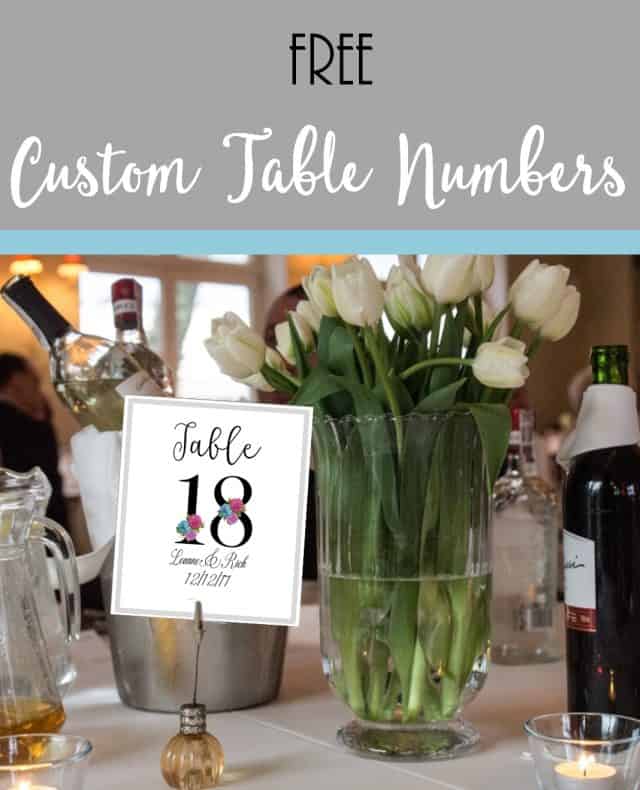 You can add the name of the bride and groom and the date to these table number templates.

How to Customize the Free Table Number Templates
Click on the button under the design that you want to use.
Wait a minute until the label maker opens.
Add the name of the bride and groom or delete it if you don't want to add a name.
Upload a photo of the couple. If you need to make the photo smaller. Drag the bottom right corner to the right until the photo fills the frame.
Change the table number.
If you want to add the date of the event of any other text then either click on add text or just click on "enter" after the couples names and type additional text.
Print the table number template.
Cut out each rectangle.
Fold in the middle.
Repeat the above until you have enough table numbers for each table. You can just keep changing the numbers and keep the rest the same unless you want to use different photos to add interest.
Make table number labels using our custom round labels
Any of the custom labels on this site can be used to create label numbers. The label can be adhered to a glass jar or to a stick.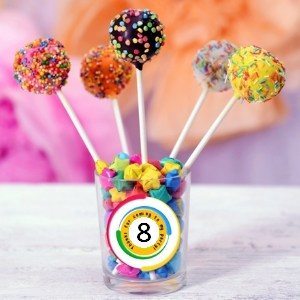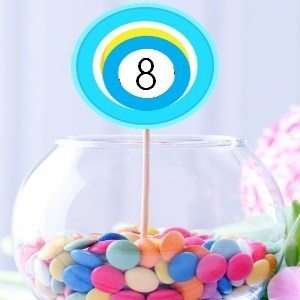 If you want to use more formal labels then try our gold, black and silver round labels.
All of the table numbers on this page are totally customizable. You can change the text and add any photo (for those that include a photo). Therefore, they can be used for any purpose or at any event such as table numbers at a bar mitzvah / bat mitzvah or even just to add a message on a festive table without a table number.