This DIY gift box includes glasses or mugs, apple cider concentrate and inside each glass, I put dried apples and a cinnamon stick. You can also add cloves, nutmeg, allspice or even a bottle of rum. It makes a great DIY gift for those who are watching their weight or prefer a healthy gift to candy or chocolate.
You can personalize the apple food labels if you want to change the text or add a message. They can be used if you would like to gift any of the following products and add your own personalized label or gift tag: apple sauce, apple preserve, apple butter, apple chips, apple cookies, cider, apple muffins, apple pie, caramel apples / candy apple.
You will need:
Cardstock or paper to print the labels
A colored printer
Scissors
A gift box
Glasses or mugs
Elastic bands or ribbons
A bottle of apple cider concentrate
A bottle of rum (optional)
Dried apples, cinnamon sticks, cloves, nutmeg, all spice (optional)
Instructions:
Add whatever you want to the bottles. I added a piece of dried apple and a cinnamon stick.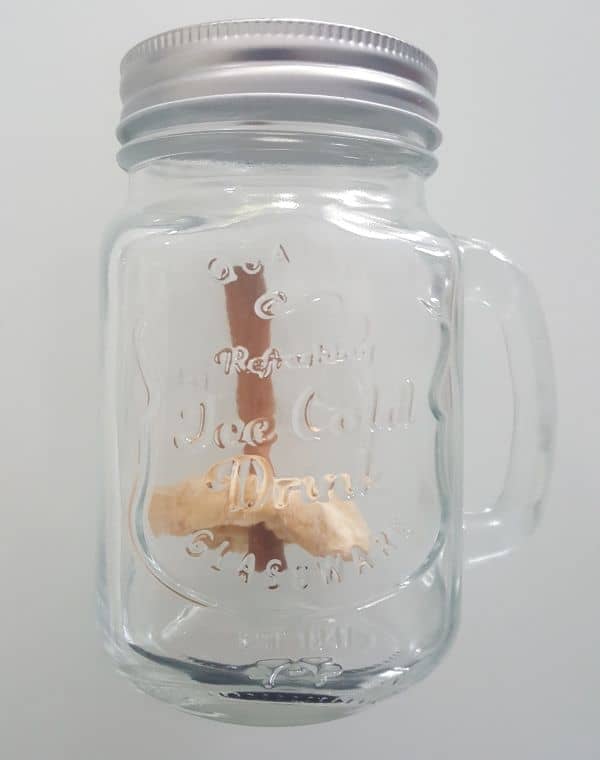 Print the apple food label. You can personalize it if you want to change the text or add a message.
Cut out the label and punch a hole at the top.
Connect the custom labels to the bottles with an elastic band or a ribbon.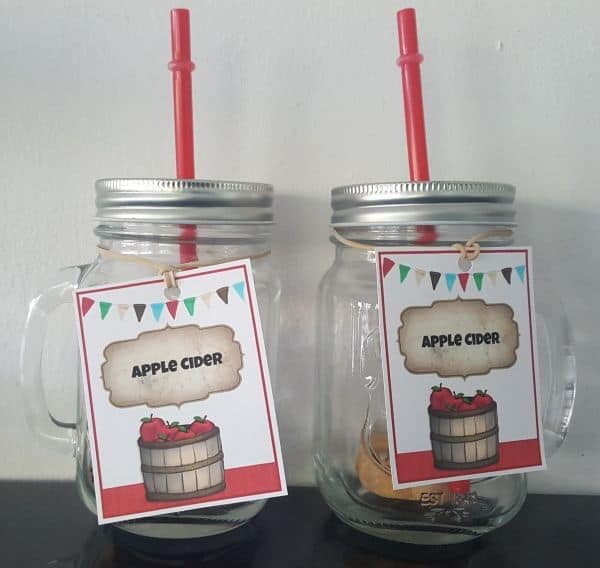 Wrap the bottle of cider concentrate (optional).
Put the glasses and cider concentrate in the gift box and wrap.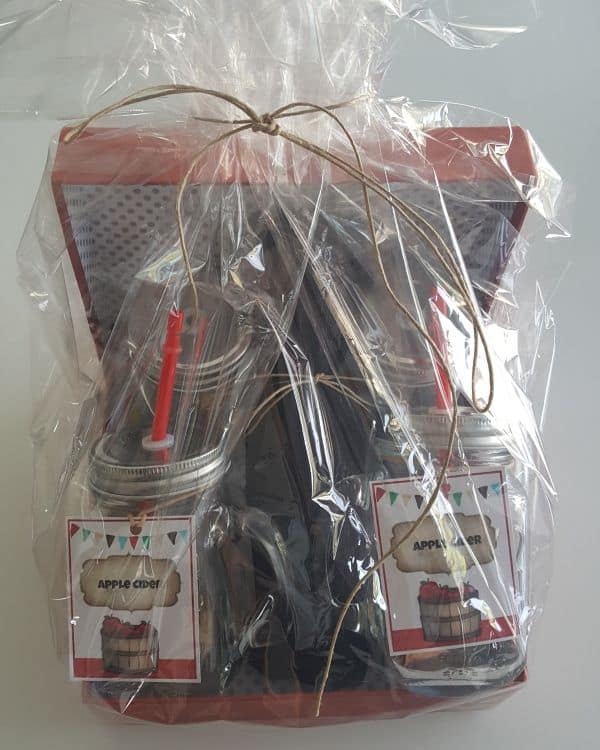 Or just put all contents in a gift box without wrapping it. If you do this then you can make another custom label for the box.
This gift box can be used for:
DIY gifts
Teacher appreciation
Christmas gifts