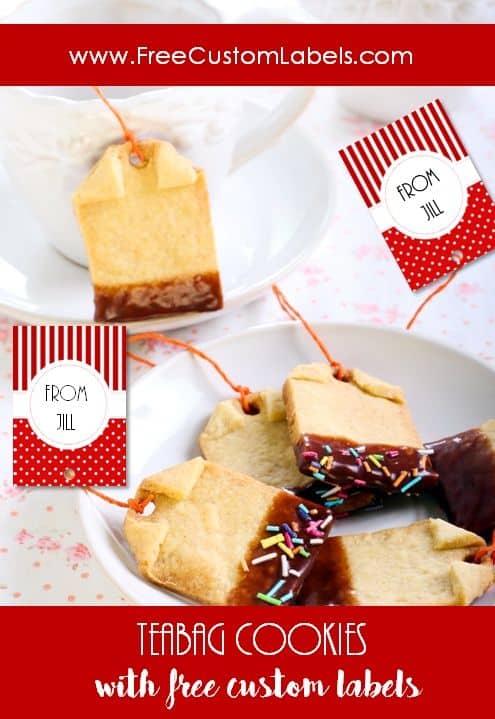 These cookies are so easy to make and they make such a nice DIY gift that is sure to be appreciated. You can wrap them up nicely in a nice box with a custom label on each cookie. You can write a different message on each label. These can be served at weddings with silver sprinkles, at birthday parties with hot chocolate or to guests with coffee or tea.
Ingredients:
Cookie dough
1/2 cup heavy cream
4 ounces chocolate
Colored sprinkles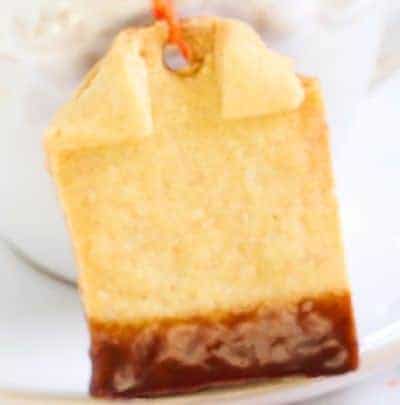 Method:
Roll out the cookie dough.
Cut into rectangles.
Fold the two top corners inside (see picture).
Make a hole in the top middle.
Bake according to the cookie dough instructions.
If the hole in the top has closed then pierce the cookie again while it is hot to open the hole.
Allow to cool.
Chop the chocolate into small pieces and then place into a small bowl.
Heat the cream over medium heat until it comes to a boil. As it comes to a boil remove from the heat.
Pour the cream over the chocolate and whisk until the chocolate melts.
Dip the bottom of the cookie in the chocolate mixture.
Sprinkle colored sprinkles on the chocolate.
Allow to dry.
Tie string to the cookie on one end and the custom label on the other end.
If you are giving the cookies as a gift then place them in a gift box.