Printable Cupcake Toppers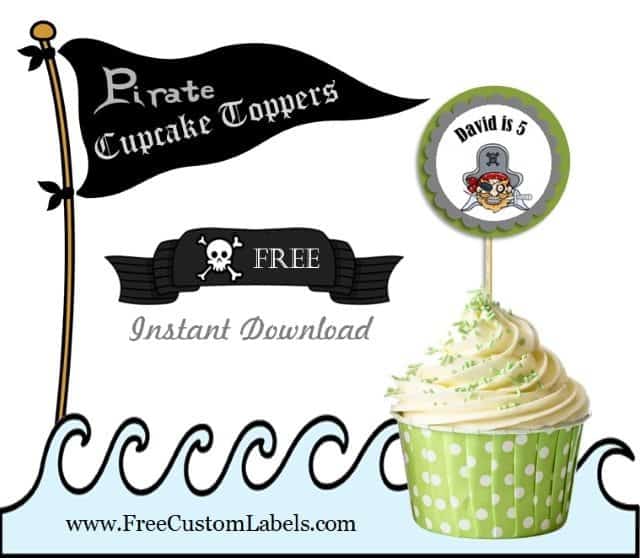 How to use make pirate cupcake toppers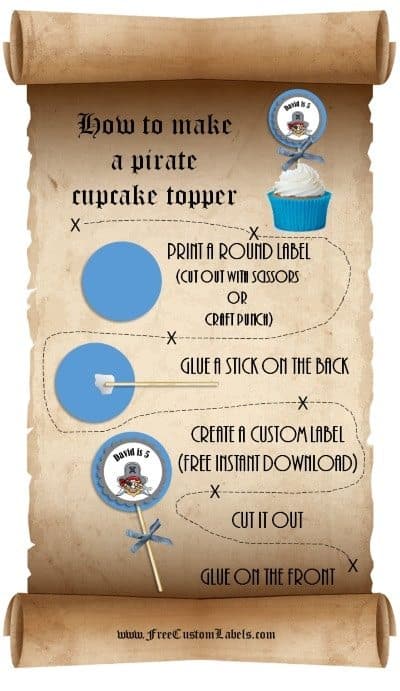 There are 12 different cupcake toppers per sheet so you can make 12 different cupcakes. If you need more than 12 then just print more than one copy of the label sheet. If you are going to print more than one copy then you can write different messages on each to add interest.
Pirate Cupcake Ideas
When you use these custom cupcake toppers you won't have to put as much effort into the actual cupcakes since they will make any cupcakes look special but if you want to add interest to your cupcakes then here are some ideas:
Sprinkle fish crackers on the cupcake
Sprinkle gem candy
Sprinkle silver or gold candy
Make a little boat from origami and place it on the cupcake
Use gold covered chocolate coins
Use a pirate cupcake holder
Make a map using sugar paste and an edible pen. Just roll out the sugar paste and cut it into a rectangle. Draw a map using the edible pen. You can also write a message. Place it on top of the cupcake. To make the map look authentic you can add a drop of food color to the sugar paste.