Free printable bracket shaped chalkboard labels can be customized with your own text. Available in 4 different sizes.
These bracket shaped chalkboard labels are available in 4 different sizes. Measure the width of the area on which you want to adhere the label in order to know which size will be the most suitable.
Choose the Size of Your Chalkboard Labels
There are 4 sizes available so choose the size that you want to usebefore you start to customize.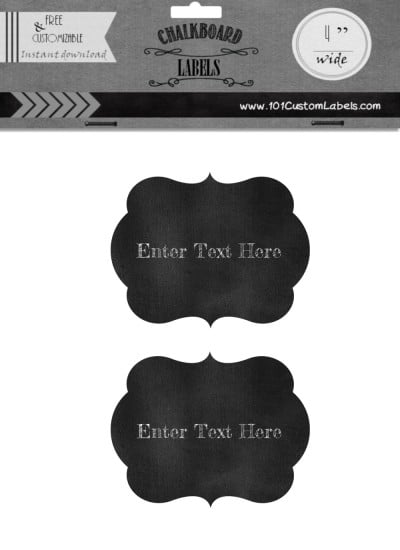 These lables are relatively large with only two labels per page. The width is about 4 inches or 10 cm wide.

How to Create these Bracket Shaped Labels
These bracket shaped labels are slightly more difficult to cut out than standard shaped labels but they only take an extra minute or work. Use a big paper scissors rather than a smaller size as they will be easier to cut out. You can also purchase a bracket shaped craft punch if you are planning to create these often.