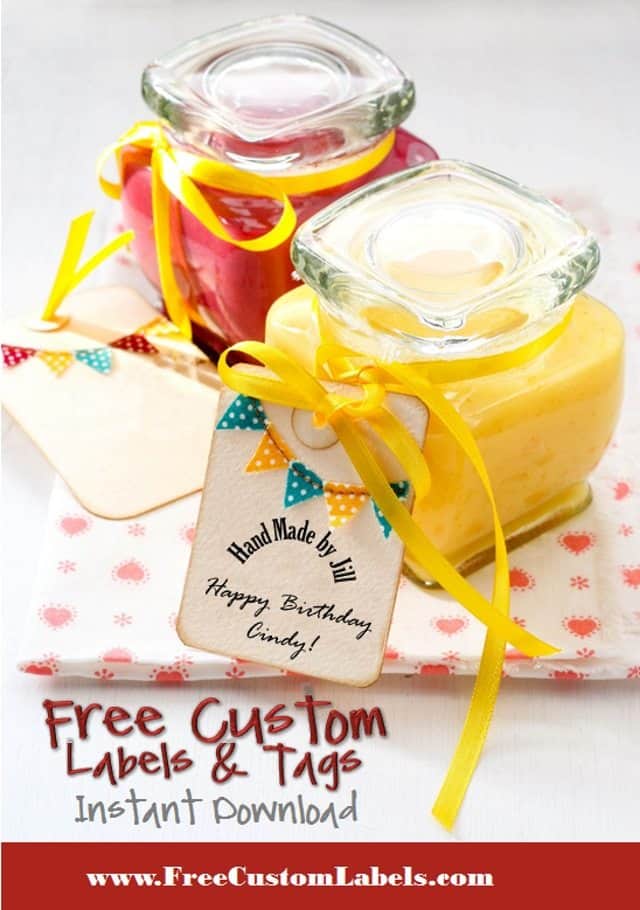 These labels can be made in two ways: you can either print as is or you can actually sew the little flags onto the tags. Sewing the tags will look nicer but it will take a little more effort to make. Both versions can be customized with your own text.
How to create the ready made custom tags
Decide if you are going to be using labels (stuck to bottles) or tags (hand from bottles).
Type in your text.
Download then print.
Cut out each label or tag.
How to create the DIY version
To create this version you print a blank label (with text only) and then print and cut out the little flags and sew them on the card. If you prefer you can print a ready made label as per instructions above.
Open the labels without the flags.
Type in your text.
Cut out the flags that you want to use. There are many different colors available.
Gently apply paper glue to adhere flags so that they stay in place.
Sew along the edge of the flags.